Maybe he just forgot they broke up or something, but for some reason, this guy was sleeping with his ex-girlfriend, and his current girlfriend found out about it.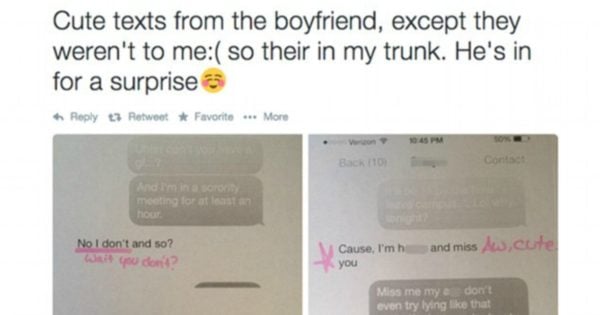 Not a great idea.
The girlfriend, Ashley from Michigan, found the thread of texts between her man and his ex, which were pretty revealing. She decided they weren't quite revealing enough, and that they'd be much better off on Twitter for the world to see.
She annotated the texts with her own personal notes, like when he tells the ex that he doesn't currently have a girlfriend, and Ashley writes "Wait you don't?" in pink marker beside it. She then dropped off the papers to her boyfriend, and posted it online for her 3000+ followers.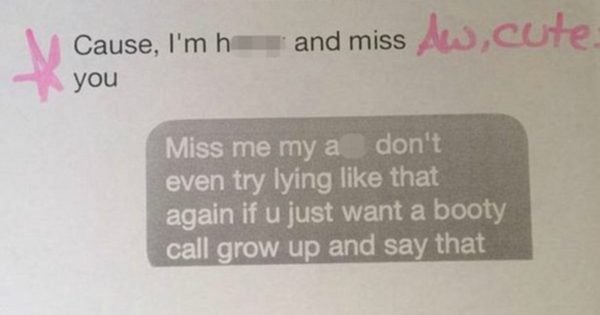 It wasn't all fun and games, though, as obviously she was pretty devastated over his actions.

But at least she got some nice, public revenge – the best kind for a cheater!